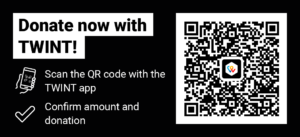 IBAN: CH60 0076 7000 R530 1645 5
BIC: BCVLCH2LXXX
Company Idem is a boundary-breaking dance company led by choreographers Clément Bugnon and Matthias Kass. We are funded from a variety of sources including Arts Council funding, earned income and donations from supporters and charitable trusts and foundations.
This support allows us to imagine bold and ambitious plans on a large scale, and produce world-class, high quality and ground-breaking productions to the exceptional standards for which we are renowned. It allows us to invest in the next generation of talent, to deliver innovative participation projects and to look after the health and wellbeing of our remarkable group of full time dancers.
Join us on our journey and help realize company Idem's artistic vision. To find out more, please follow the social media links below or contact us directly: info(at)company-idem.ch
We'd love to keep you in touch with our plans and activities and add you to our mailing list, so please follow the instruction below.