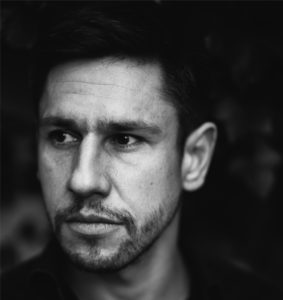 Tommaso Tuzj (photographer)
The Polish composer Szymon Brzóska
 

graduated from the Music Academy in Poznan,

 

as well as the Royal Flemish Conservatory in Antwerp.

 

Szymon's particular interest in the synergy between

 

music, contemporary dance, theatre and cinema led him

 

to participate in numerous collaborative projects across

 

various art forms.

 
He worked with many award-winning choreographers (Sidi Larbi Cherkaoui, David Dawson, Maria Pages, Vladimir Malakhov, New Movement Collective, Kaya Kołodziejczyk), acclaimed orchestras and musicians (Sächsische Staatskapelle Dresden, Het Balletorkest, Le Concert d'Apollon, Patrizia Bovi,) and reputed dance companies (Het Nationale Ballet, Semperoper Ballett, GöteborgsOperans Danskompani, Cedar Lake Company, Eastman). Contemporary dance performances with his music have been presented in the most prestigious venues around the world such as Sadler's Wells Theatre, Sydney Opera House, Lincoln Centre and BAM in New York, Semperoper in Dresden, Esplanade in Singapore as well as at the Festival D'Avignon. Szymon's autonomous compositions were performed during the music @ venture festival in Antwerp, Festival of Polish Piano Music in Słupsk, Biennale Ars Polonia in Opole, Sounds New Contemporary Music Festival in Canterbury, Tehran International Contemporary Music Festival and En Avant Mars Festival in Gent.
Szymon composed the music for the pieces Windows and Three Ages.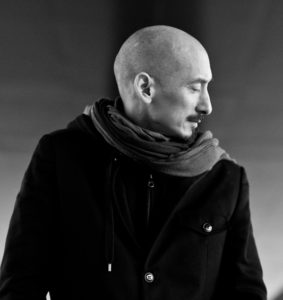 The guitarist and composer Michio Woirgardt studied at the "Musikhochschule" (music-conservatory) in Vienna and the "Hochschule" for music and performing-arts of the Saarland, Germany.
As a guitarist, he toured regularly as a soloist as well as a member of various ensemble through Germany and Japan. He is also a guest-artist at reputable
 

international guitar festivals. He is the prize-winner of various guitar competitions and has worked as a guest-artist and stage-musician with well-known orchestras such as the "Lohorchester Sonderhausen" but also with German State-Theatres such as that in Saarbrücken, Darmstadt, Oldenburg as well as the reputable "Deutsche Oper am Rhein". Michio's work as a composer encompasses commissioned compositions for classical ensembles and soloists, stage-music for ballet and even film scores as well as projects in the contemporary free theatre-scene. For example, he composed music for the ballet-companies of the State-Theatres in Darmstadt, the "Landestheater Saarland", the "Landestheater" in Linz, Austria as well as the dance-company of the "Landesbühne" in Saxony and "Landerer & Company" Hannover. He has also created music for the work of choreographers such as Mei Hong Lin, Stijn Celis, Wencke Kremer de Matos, Maura Morales and Massimo Gerardi. The Swiss cembalist Vital Julian Frey also commissioned music from him.Since 2010 he has been co-director of the contemporary dance-company "COOPERATIVA MAURA MORALES", which was awarded the highly esteemed "Kurt-Jooss-Preis" in 2013 and the "Kulturpreis" of the state-capital Düsseldorf in 2014.
Michio composed and recorded the music for the piece Exposed, as well as
 

for the performance Control.